If you have a small kitchen, then it's time to trick out the few space-saving solutions. It would be best if you rethought about removing space covering things from your kitchen and discovering the untapped resource of counter space. Here, we will show you some designer kitchen storage ideas, and you'll want to bookmark this batch of creative, smart kitchen storage ideas.
Game-Changing Kitchen Storage Ideas
1- Create Cutting Board Slots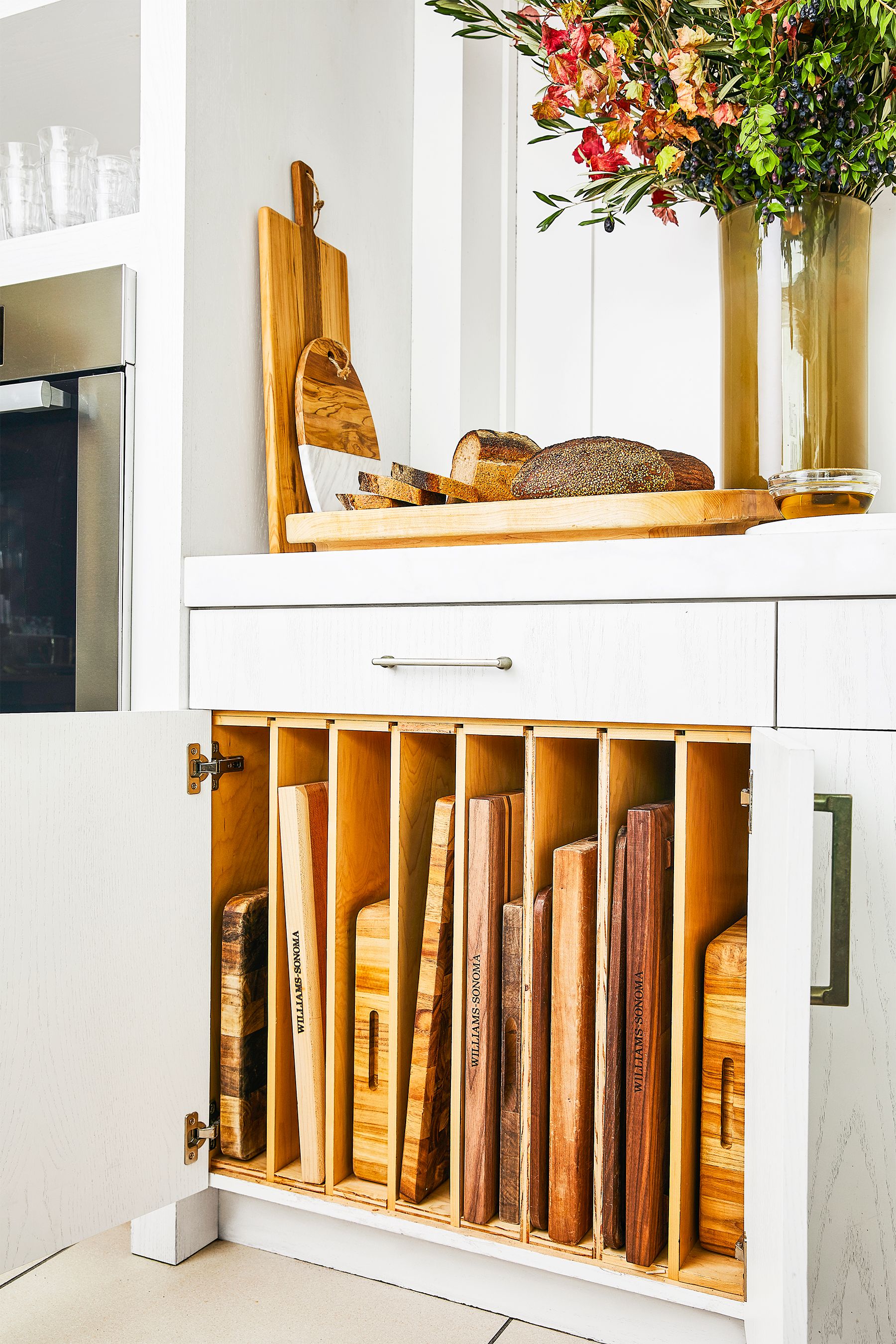 If you are looking for the best kitchen storage idea, then this is best for you. You can make the designed cutting board cabinet complete with vertical slot separators. It will adjust so many things in it and also give a stylish look to your kitchen.
 2- Try a Pull-Out Pantry
It is one of the best kitchen storage ideas and a lot of things stored in it easily. The spices, dry goods, and other cooking essentials are stored in different cabins easily. It looks gorgeous and provides you easy access.
3- Stretch to the Ceilings
If you want the latest storage idea, then pick this one. You can use gadgets in higher cabinets or windows to make enough storage or space. In this kitchen storage idea, the cabinet makes it on the wall with the help of ceilings.
4- Build Everything In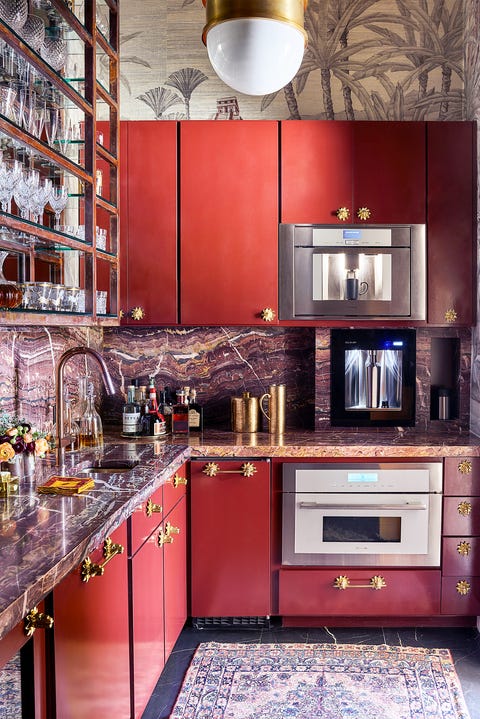 If you want everything in your kitchen and also want to manage the space, then this idea is best for you. This is a practical kitchen idea, and the coffee maker, water dispenser, and speed oven are all fixed in the wall or cabins. Your kitchen has a lot of space and also looks so professional.
5- Store Above Your Window 
It doesn't matter the size of your kitchen. You can make a shelf on the window and store a lot of things on it. You can quickly put the plates, bowls, and art on it. It looks good, but remember that place the things one by one doesn't create any mess.
6- Pull Out a Label Maker
If you forget to put your spices and also want free space in your kitchen, then use this idea. Make a cabin for your spices and take small disposable boxes. After that, label them from their name and put in the draw.
7- Hide Appliances
The best way to hide your appliances and make free space in your kitchen is to build them in a wall with your contractor's help. If you make wood cabins, then built a space in it for your toaster and microwave. You can create a quartzite door on the wall and hide the appliances easily.
8- Repurpose Old Office Supplies
If you have old office supplies, then used for your kitchen artwork. You can use old filing cabinets or a working table for your kitchen things. You can put a lot of things on the table of your choice. It can work as a space remover in your kitchen and looks stylish.
9- Hang Cutting Boards
If you want some hanging tools and a cutting board above the stove, so they are easy to access. You keep your things organized and also hang the trays or plates at the same place.
You can choose your favorite color-coordinating, but the blue color gives an enhancive look.
10- Give Your Island Drawers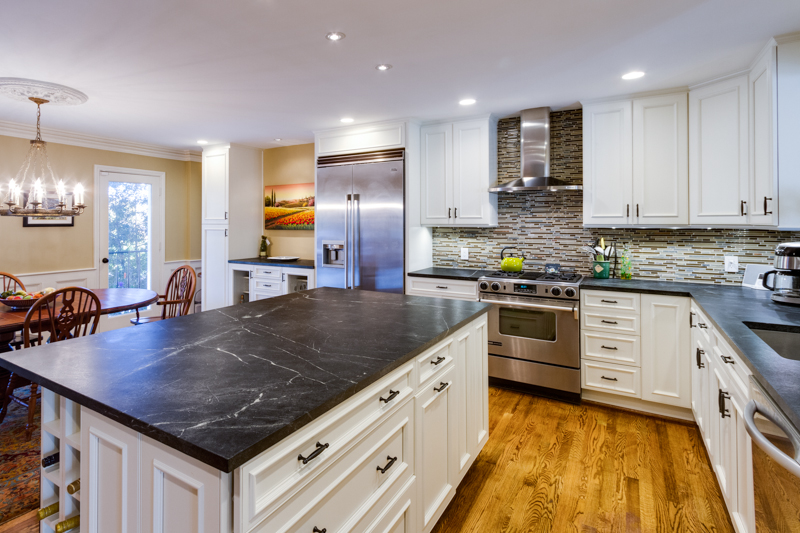 If you want the kitchen like your drawing room and which are easy to move, then use this kitchen storage idea. You can make the drawers on both sides for extra space. You can choose the theme of the island, which looks so amazing.