If you have a couple of little black dresses lying in the wardrobe you rely on, to get stylish instantly for a number of events, from your best friend's wedding to office parties, for all the events that come in between…
But you do not have best footwear for your LBD worthy events? If No! I can help you all out there. Keep aside your old black pumps (your granny shoes) AND have a look at the best shoes for your little black dresses.
31 Best Shoes for Your Little Black Dresses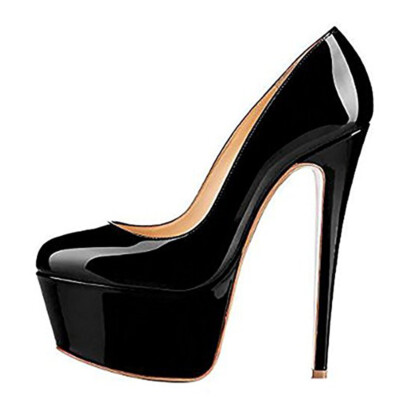 Anything that is taller than 4 inches is classic, so a sexy pair of Jimmy Choo Stilettos will be the right choice for any LBD, which is slightly above the knees (I am the proud owner of it!) Well, if black is not your color these stilettos also come in white and silver. If not a fan of brands, you can buy them from a local market that makes an identical pair of shoe for those who are not brand conscious.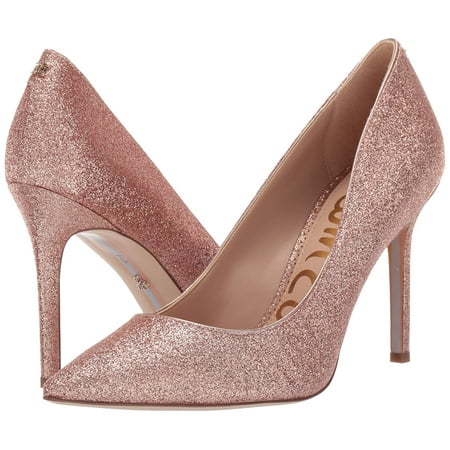 Why not add a touch of gloss to your LBD with heels by catwalk and nine west? With such eye catching stilettos, keep your black dress easy and plain. But do not forget to add on jewellery that matches Gold, Silver and Bronze heels. Aren't these perfect for an evening party?
Why not wear something that would definitely grab the attention of people around you! Go for a pair of pumps in plum and hot pink color by Joves. Wearing them is so much fun! And, do not forget to carry a matching clutch.
If you are wearing a trendy LBD, feel free to wear these trendy strappy sandals, like these by GUESS.  Either contrast them or match them with your LBD, keeping your dress color in mind. Go by the feel of your LBD, as these strappy heels won't look good a lacy LBD coz they compliment with something that is casual and trendy.

Add a little glam to your LBD with a touch of glossy patent heels. These single-colored patent heels by Jimmy Cho are exactly what the fashionista recommended for a sequined LBD. Show off your silken footwear's!
If you are more on the funky side and look for some chick style footwear, go for a modest dress and add on a funky pair of wedges, like these by Woodland.  They are posh enough to be worn for a formal event too. And these wedges are certainly not STUFFY!
Put in a touch of glossy sheen with these high gold heels encompassing metallic details. I would pair them up with a sheer black silken LBD. Also, do not forget to add up gold or a silver neck piece. And yes the clutch too!
Not every LBD calls for high heels! Some semi-formal LBD may call for comfortable or modest flat shoes, like the one shown above by Guess. They are cute and stylish and apt for an all day and night party. Go for polka dots, or try, soft floral instead.
Why not set aside your own fashion statement? Go for a pair of your own statement shoes. Anything unusual would be okay, to do the trick, as just like the piece shown above.  Buy something that is totally you and unique!
Whether you are dressed up in blue denim or a sexy little black dress, you will never go wrong with the boots. They make you instantly stylish and chick! Don't they?
Sporty shoes in classic black or white color can never go wrong! They are just the perfect type of footwear for a casual day out in your pretty LBD.

These lace pumps are the best way to a pair a simple LBD. They give off a very classic and sophisticated vibe making your feet look elegant. The best thing is that they go with all types of heels. So, whether you're a fan of high heels or small ones you can opt for both!
Call them whatever you want, Pointy toes, black oxfords, belles these elegant flats always look great with any kind of dresses and especially with your LBD. They give your feet a polished look. Black belles can be your best friend for a night of hard dancing.
Plush ankle boots are the designer pair that everyone always has in their wardrobe. They are easy to wear and easy to rock. They come in many styles and designs from Latin ballroom style to a beefed and tasseled rubber sole.
These transparent straps are a great way to show your fresh manicure. This style is modern and is very popular right now. It's graceful and has an urban touch. If your LBD is showy and sparkly the best way to tone it down is with these stilettos.
High heels are fun but have you ever thought of switching it up? The best way to go is all in. So, I highly suggest you go all in with the luxurious high heels. For all my booker girls out there don't miss out on these for your LBD and night out.
Why blend in when you're born to stand out? If this is your motto, then these funky fire heels are a perfect match for your LBD. All eyes will be on you and your outfit it's our guarantee.
You'll be seeing every model in LA sporting these high-class exquisite mules. They are not common but when these TOMS Women's Ivy Slipper are paired with the right LBD. It will give you a suave distinguished look any time of the day. Enjoy these permanent carpets for your feet.
If you want to show off your eclectic style these Clarice heels are the best thing you could buy. They are open toe and feature polka dots straps embellished with colorful tassels.
These Ariana Grande style sparkly stilettos are your go-to for a night out in your best LBD. The over the knee Lycra material is super comfortable. They are sumptuous on your feet and without a doubt can be the star of your outfit.
These star-studded pumps may be an old trend, but it's for a good reason. They are classic and chic making any LBD ten times more elegant and rich. The shiny diamonds studded on the body give the basic structure of the heels a lift.
LBD's don't need the highest of heels all the time not does it need pumps. Sometimes all it needs is an elegant strapped black heel that can be worn comfortably, even throughout the day. That's why these gorgeous black dove strapped heels have been on our radar for some time.
Fresh manicure? Know your feet are good to show off? Wear these transparent pointy stilettos to make your LBD pop. Showing off your feet is a large part of wearing an LBD, so the best way to accentuate that is with these barely there heels. They are absolutely adorable and even more comfortable.
Got a simple LBD? Just black outfit? These shiny star-studded stilettos will take you out to a whole another level!  These heels come in different designs and are extremely aesthetically pleasing. They make your feet look and feel on top of the world. If you're wearing a classic LBD, there is no other better way to dress it up.
If you're wearing an LBD, the chances are that you might not want to pair it up with a generic black heel. The best way to shake things up is by opting for these brightly colored studded heels. They are lively and give a very exciting look to the whole outfit. For a dramatic and striking look opt for these.
Animal prints are in this season big time. To jump on the bandwagon, you don't have to wear an entire animal print outfit. Instead, opt for these leopard print heels designed to be your next best friend. They are cute and don't just go with LBD's but you can easily re-wear them for your other party dresses.

The funky high heels you always wanted are here. The color and fun remain till the heels, and the sole of the sandals and the transparent straps tone the whole thing down very beautifully. It's a great pair for LBD's that need the extra highly colorful kick.
Not all LBD's are worn to parties and night outs; some of you wear them to sophisticated places like office parties and indoor functions. These are a great way to wear elegant heels with an LBD to such events. They are graceful and show off your dignified taste. It's a very good choice for any daytime events too.
Studded with the most beautiful blue rhinestones, these shoes will give you a glowing effect any time of the day regardless of the style of your LBD. Your outfit will look radiant and effortlessly glamorous as if you're meant to walk down a red carpet. They give a soft glowing vibe and will elevate your simple LBD to another level.
If something is trending in the heel world right now, we all know it's transparent heels. It's equivalent to the glass heels Cinderella has worn in this modern world. These peep toe ankle heels are comfort plus style for any event any time of the day. They make your feet stand out will giving you the feel of walking over nothing.
Black and gold always go together. So, if you're not very comfortable wearing pumps or stilettos but want your calves to look great as well as gaining an extra inch in height, you're surely going to want to get your hands on this right now. They are the wedges of the season, and we highly recommend that you pair them with your LBD.
How can you choose the right shoes according to your dress?
Women have a lot of dresses for different events and times like party dresses, festive, summer and winter dresses. It is an uncountable thing; different dresses and shoes are available in the market. Fortunately, we can choose the right shoes according to the dress.
`1- With casual dresses you can wear High-heeled shoes, Shoes with wedge heels, moccasins and slippers
2- You can wear shoes with a closed toe heel, no higher than 4" and sandals with straps with party dresses.
3- You can wear shoes with a close toe and pumps with the evening dress without the V neck
4- Platform sandals, flats, kitten heels and Mary jane shoes can be worn with Trapeze dresses
5- You can wear High heeled heels sandals, flat sandals and Greek sandals with flowing maxi dresses
6- Dresses with Bouffant skirts are perfectly matched with pumps with high heels and high heeled sandals
7- Wearing Sandals with T-straps over the instep, the sandal with an ankle strap and block heel sandals, with summer dresses are the excellent option.
8- Bodycon Minidress looks perfect with open heeled sandals, high-heeled sabots and Pumps
9- Warring sandals with a platform, Pump and sneakers with T-shirt dresses look good.
10- You can wear Slip dresses with flat sandals and high-heeled sandals with thin straps,
11- With wrap dress, you can wear high heels
In the meantime, keep on searching for and more!
What is your favorite look, style and brand? Do tell us ladies!